Philadelphia, Pennsylvania 19122
Copyright © 1985 by Temple University—Of The Commonwealth System of Higher Education
First published 1985. Reissued 2018.
All material in this work is licensed under a Creative Commons Attribution-NonCommercial-No Derivatives 4.0 United States License unless otherwise noted. A copy of this license is available at https://creativecommons.org/licenses/by-nc-nd/4.0/.
ISBN 9781439917992 (paperback); ISBN 9781439918007 (ebook)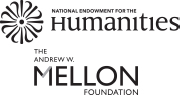 The publication of this volume in a freely accessible digital format has been made possible by a grant from the National Endowment for the Humanities and the Andrew W. Mellon Foundation through their Humanities Open Book Program.
Cover image based on "Clock mechanism gears and cogs close up." Copyright © Andreykuzmin | Dreamstime.com